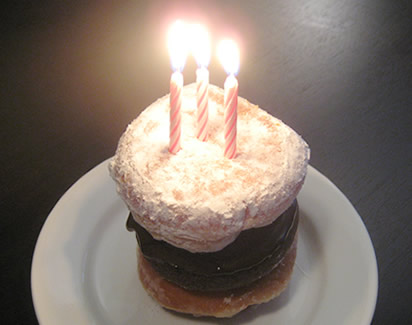 Yesterday marked three years since we first started writing about Vancouver restaurants. Since that time Noshwell has grown in both readership and posts. We've even taken our show on the road to Portland, Maui and a brief stop at Los Angeles, and we've brought you — our readers — along with us for the ride.
We've seen the food blogging scene in Vancouver grow from a small group of outspoken and curious diners to a full on food mob. It's also gone beyond blogs. Twitter and Facebook are increasingly becoming ripe mediums for discussing all things food.
We are, of course, deeply dedicated to Vancouver. It is Noshwell's bread and butter. We are excited about all the new boutique restaurants, old greasy spoons, diverse ethnic restaurants, and the introduction of food carts. It's going to be another exciting year.
Thank you for continuing to read Noshwell. And as we have done in the past, we present in no particular order, our most memorable meals for the past year:
1. La Brasserie
2. Aloha Mixed Plate (Maui)
3. Zakkushi Charcol Grill on Main
4. Campagnolo
5. Kingston 11 Reggae Cafe
Happy Noshing
Tre & Case
— ♠ —