[rating:4]
Located on Fraser St., it's quite easy to pass by this dive without a second glance. Looking from the outside, you wouldn't think it would be a popular restaurant with the locals, but it is. They serve all types of Asian vegetarian specialties and the food here is pretty good. Once in awhile Tre and I have a craving for some home style cooked vegetarian food. They have numerous vegetarian friendly goodies, from the chef's special to a mixed variety of bean curds — all leading to a satisfying meal.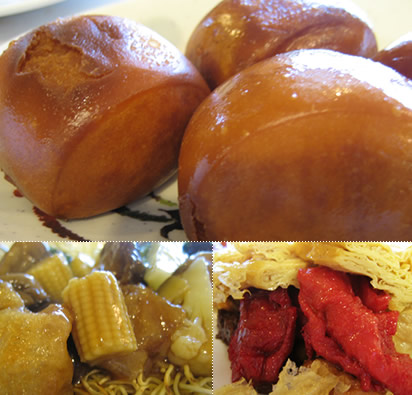 One of our favourites to order is the Bodhi's special: crispy egg noodles stir fried with assorted Chinese veggies. I'm not sure what sauce they use in the noodles but it's great. We also ordered the mixed bean curds, or gluten as it's referred to on the menu. Different kinds of bean curds are marinated in a sweet marinade. It may sound weird, but is definitely worth a try. To top it off, we ordered mini deep fried sweet buns which we dipped in condensed milk, delicious!
The only slight downside — the service can be slow and you might find yourself waiting around to be helped. Tre and I made the mistake of coming here while we were famished. They didn't seem organized. On occasion we had to chase down the staff to re-check our order. In the end we got a great meal for just under 20 bucks!
The Details
3932 Fraser Street, Vancouver
604.873.3848
— ♠ —