[rating:4]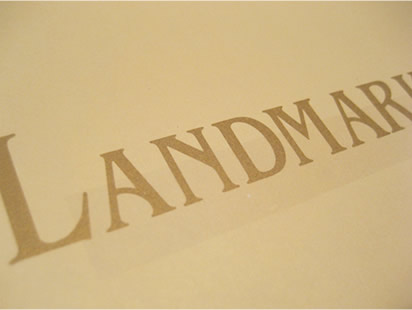 Landmark Hot Pot House on Cambie street plays host to those seeking hot pot, fondue, shabu shabu, or whatever you want to call it. It's a communal dining experience that depends largely on the quality of ingredients, preparation of the food, and quality of broth available. Although it appears some portions of Landmark's menu are in English, knowing Chinese, or dining with friends that know the language could help make the experience smoother.

(Above: Seasonal spot prawns taking a steam bath over some nice broth, before meeting their fate.)
There were five of us. So instead of trying to determine who wanted what, we ordered a flurry of dishes including a pound of fresh, seasonal spot prawns still jumping in the plastic tray our server brought over to display for our inspection. We ordered the standard broth, although you can split half and half with a variety of broth bases.

(Top to bottom: 1. Landmark's signature plum juice, it's sssmoking. 2. Crispy fish skins are kind of like the Chinese version of pork rinds.)
We also selected a variety of greens: lettuce and watercress; an assortment of freshly made fish balls; fish tofus; fish noodles; and thinly sliced pork and lamb meat. To accompany our meal, Case and Virg ordered Landmark's signature plum juice  — a tangy concoction with a smoky flavour — an acquired taste to be sure, but oddly refreshing.

(Above: A variety of meats and vegetables help flavour the hot pot broth.)
Thanks to Virg's formidable command of Chinese, we were also able to wrangle a couple plates of crispy, deep fried fish skins. It didn't appear to be on the menu in any form of English, but this crispy, pork rind like delicacy compliments well with the heady broth from the hot pot. Be sure to drink up all that beautiful stock once you're done cooking, the flavour from the vegetables and meats create a nice, rich soup.

(Top to bottom: 1. Landmark is buzzing. 2. The final fate of our crustacean friends.)
Our meal came to around $33 per person, which included a couple of beers. Certainly not the least expensive meal around, but part of the joy of hot pot is not having to worry about the process of dining — simply cook the food as it arrives, eat when it's cooked, and enjoy the company of friends and family.
Perfect for: Communal dining with friends and family.
The Details
4023 Cambie Street, Vancouver
604.872.2868
— ♠ —