[rating:4]
: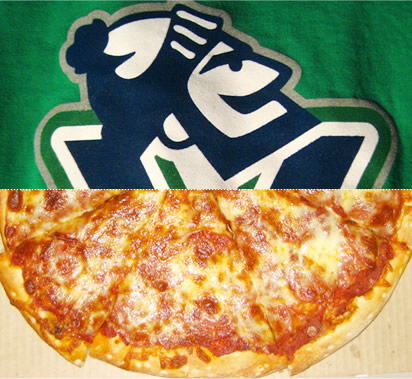 Now that we're in the middle of playoffs (Go Canucks Go), I thought it'd be pertinent to look at the only acceptable culinary accompaniment to the noble sport of hockey. Namely, the humble yet universally awesome take out pizza. Bella Pizza in Burnaby has been our primary supplier of cheese and pepperoni for a long time.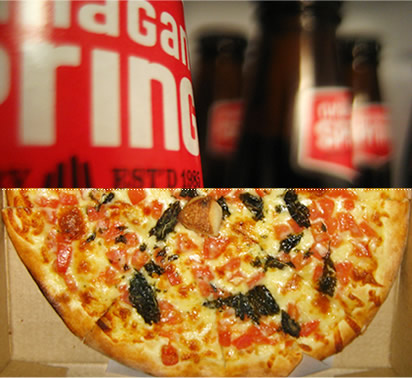 Everyone has their favourite, secret neighborhood pizza joint — Bella Pizza is ours. They have storefronts all around the Metro Vancouver area, but our's is just on the outskirts of Metrotown and is run by a friendly, hardworking family.
The pepperoni pick up specials are a bargain, but they are better known for creations like the Masterpiece (Pepperoni, Back Bacon, Onions, Mushrooms, Capicollo & Green Peppers) and the Hawaiian (Ham, Pineapple & Back Bacon). Their Gourmet Vegetarian (Spinach, Fresh Tomato, Artichoke Hearts, Onions, Feta Cheese, Fresh Garlic & a Touch of Pesto) is enough to convert a carnivore such as myself into vegetarianism. Ok, not really — but it is really is good.
Pizza, of course, can only be washed down with an ice cold beer. Might I recommend locally brewed suds such as those produced by Granville Island or Okanagan Spring — anything made in small batches will do.
Pizza. Beer. Game on.
Perfect for:
Accompanying good, local beer.
The Details
4624 Imperial St, Burnaby
604.438.3555
www.bellapizza.ca/imperial/
— ♠ —