[rating:3]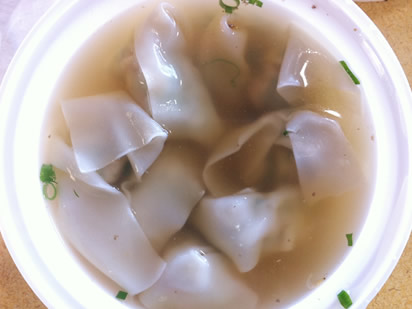 Xu's Wonton House in Crystal Mall's food court are the new owners of the stall previously occupied by Wang's Shanghai Cuisine. With new owners come expectations, or doubt. Can they do well and keep up with the previous owners' success or will they flop like a fish? The menu has remained relatively the same, but what about the taste?


(Above: Xiao Long Bao in a bamboo steamer.)
We ordered our usual: Shanghai mini wontons in soup, regular wontons in soup and Xiao Long Bao. I eat with my eyes first, and my eyes were telling me these were not the same dishes.
Tre's Shanghai mini wonton wrappings were nice and light, but the meat was scarce. Some didn't have any at all. The broth however was comfortably piping hot.
My empty wontons were swimming with large strands of seaweed and dried shrimp. The broth was a bit bitter and more concentrated than Wang's. The large pieces of seaweed were clumped together in chunks. I wanted to enjoy my soup, but I couldn't.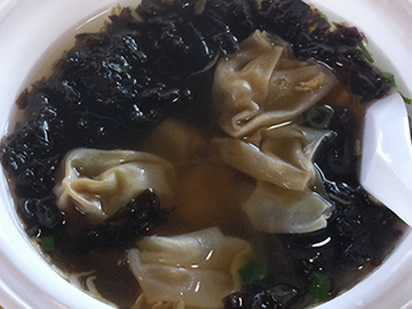 (Above: Shanghai style mini wontons in broth.)
The Xiao Long Bao was juicy, but missed — just missed the mark. The wrapping was thicker, making the soup dumplings heavier. It was good, but if you've tried Wang's before, then you'd be bitten with a slight disappointment.
Our bill came to just under $13 which is about what you'd expect for Chinese food court meals. I'm not sure if we came on a off day or Xu is still ironing out their kinks, but the food doesn't quite match Wang's. The new owners, however, are much more friendlier than the previous. For now, we'll just have to get our dumpling fix elsewhere.
Perfect for: Runner up for best food court xiao long bao.
The Details
Crystal Mall Food Court
4500 Kingsway, Burnaby
604.909.6688
— ♠ —