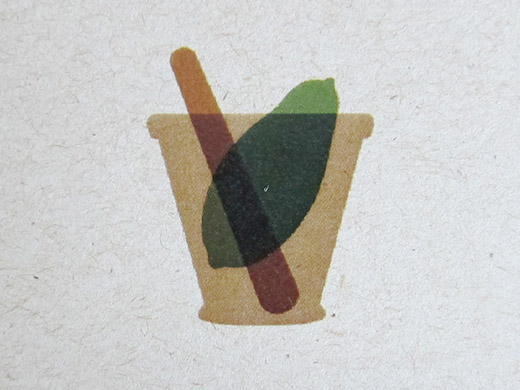 Portland's Pok Pok is one of those joints. Storied hole in the wall restaurant of somewhat-mythic serendipitous beginnings; and legendary —- yet off putting — lineups formed by ravenous, loyal fans. But really, it's just some non-Asian dude, a chef taking a vacation in Thailand, with the epiphany of importing some really authentic food from the streets and pubs of Southeast Asia to the rainy, Pacific Northwest. Judging by Pok Pok's popularity, Chef Andy Ricker is onto something.
Case and I have tried (unsuccessfully) on previous occasions to brave the line ups, but each time were dissuaded by the wall of people extended down the block of the Southeast Division neighbourhood. This time, we snuck in just before dinner time and instead waited a tolerable 15 minutes.
It's quite a sight to see an open air dining area, like ones you'd encounter in Asia, in a residential suburb. Sadly, we weren't destined for al fresco dining today. Rather, we were seated inside in pretty tight, but cozy quarters. The decor was akin to a Southeast Asian camping log cabin (if ever such a thing existed).
Pok Pok's menu is composed of mainly share plates with some specialty dishes and a few plate (combination) dinners. We began with their namesake dish, the Papaya PokPok: a refreshing garden of shredded spicy green papaya with tomatoes, long beans, Thai chili (for a slight kick in the pants), dried shrimp, tamarind, garlic and fish sauce all made to order by mashing in a traditional Pok Pok (mortar and pestle).
Next, the Hoi Thawt: Crispy pieces of broken crepe fried together with steamed mussels, egg, garlic chives, and bean sprouts. This comforting street food staple is accompanied by a side of Shark Sriracha (not the rooster variety).
Finally, not all dishes at Pok Pok are Thai. Ike's Fish Sauce Wings is a guest favourite hailing from Vietnam: half dozen wings marinated in fish sauce and sugar, deep fried and then tossed in caramelized target="_blank">Phu Quoc fish sauce and garlic. It's a sticky mess to eat (get those wet naps ready), but the multiple layers of flavour and cooking technique plant this dish firmly on any must-try list.
Our meal, including a bowl of Jasmine rice and tips came to just under $45. Overall the dishes were solid, the service decent, and there's a wide enough variety of dishes to return a few times to try. Just keep those line ups in mind. Luckily, Pok Pok offers takeout service if you ever feel like doing a sidewalk picnic.
— ♠ —